Buses/Drop Off
SJ12 BUS UPDATE:
Please find attached link to timetable and route changes due to Caerleon Road Closure from Mon 28th September.
Click the Newport Bus website below for more information. Click here for temporary SJ12 timetable.
---
Newport Transport
Free home to school transport is provided to secondary aged pupils who live 3 miles or more from their catchment or nearest available school, including Welsh-medium and faith schools. Also on this page you will find an application process for Post16/Sixth Formers to complete.
Pupils can pay cash on the bus: £1.25 for a single journey or £2.50 for multiple journeys over the period of one day.
Should you have any further queries, please contact Newport Transport direct on 01633 670563.
---
St Joseph's works very closely with Newport Bus, Monmouth Travel and Phil Anslow who will be issuing your bus pass and will be responsible for your journey.
www.newportbus.co.uk
www.philanslowcoaches.co.uk
www.monmouthshire.gov.uk
Bus passes must be valid and presented for each journey or money to purchase ticket for travel to and from school.
Bus Timetables
Newport Bus (SJ1 - SJ13)
Phil Anslow
Monmouth Travel
Caldicot (SJT4) and Chepstow (SJT2)
Students from Newport areas
Bus routes, timetables and service details can be found using the links above.
Please call 01633 670563 or use the link below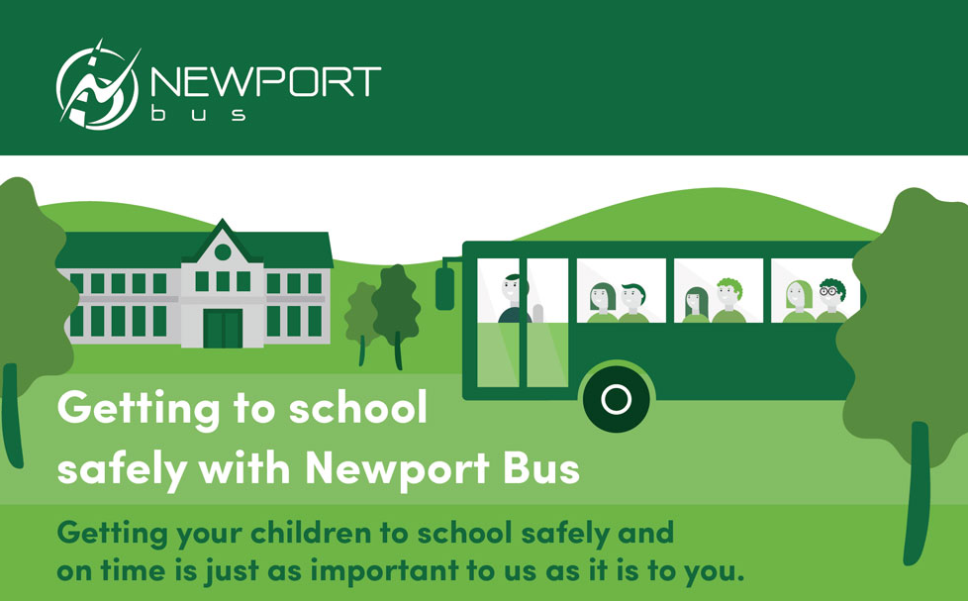 Students from Chepstow/Monmouth areas
Bus routes, timetables and service details can be found using the links above.
Unfortunately, we are unable to deal with any queries concerning the transport arrangements but there is a dedicated telephone number helpline for any 2017/2018 school route or bus pass queries.
Please call 01633 644502
DROP OFFS
When dropping students off at school in the morning or picking up in the afternoon, please follow these simple procedures. This should ensure the safety of your children and minimise any negative impact on the surrounding neighbours.
• Please drop off/pick up students inside the school grounds.
• There are specific drop off spaces at the front of the school.
• Please do not drop off/pick up students outside the front gates.
• Please do not drop off/pick up students at the back gate (Sandpiper Way).
PLEASE RESPECT THE LOCAL RESIDENTS: Please do not park and wait for your child on Sandpiper Way (at the back of the school), some residents are finding it very hard to come and go especially one family who need access for a disability vehicle.
Thank you for your cooperation. Diolch yn fawr.