SE Wales Silver Medalists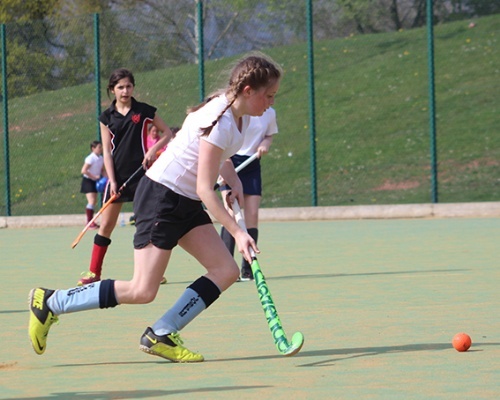 A massive congratulations to the SJHS Hockey U16 and Year 7 girls teams, who competed on Friday at the SE Wales Schools Hockey Finals
A massive congratulations to the Hockey U16 and Year 7 girls teams, who competed on Friday at the SE Wales Schools Hockey Finals.
Both teams were in high spirits and showed great determination throughout two very close matches. The girls never gave up and althought the matches were both extremely close both teams were pipped at the post, U16 2-1 and Yr7 1-0.
All the students that played and supported, deserved their silver medals and should wear them with pride at getting so far in the schools hockey league. A special mention should go to Year 7's Ama Booteng and U16's TBA who both received 'Man of the Match' accolades.
Well done all.