A and AS Level Success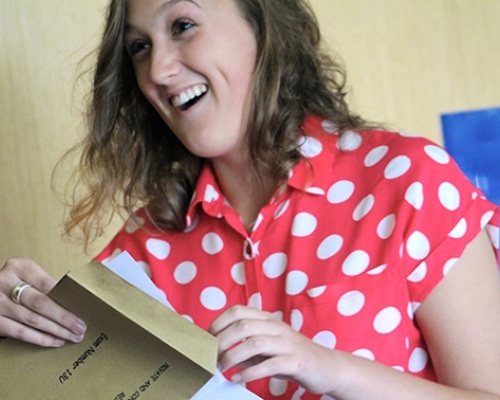 Congratulations to our A and AS Level students receiving final grades today - we are absolutely thrilled with their successes, their hard work and determination has resulted in some outstanding results
Congratulations to our A and AS Level students receiving final grades today - we are absolutely thrilled with their successes - all their hard work and determination has resulted in some outstanding results.
The number of pupils achieving A* and A grades has risen to 23% with 54% of our students achieving the top A* to B grades and 100% achieving the Level 3 Threshold.
There have been some outstanding individual performances including Ciara Cullen who achieved 2 A* grades and 1 A grade at A level and who is going on to study English at Durham University; Georgia Buchanan who achieved 2 A*s and 1 B grade at A level and who is going on to study History at Cardiff University, George Mainstone who achieved 1 A* and 3 A grades and who is going to study Politics and Economics and Patrick Quinn who is going to study Medicine at Bristol University.
We are so proud of ALL our students, not only those who have achieved academically but also those students who leave the school as well rounded, thoughtful and caring young people who are ready to make a successful contribution to society.