Maths Excellence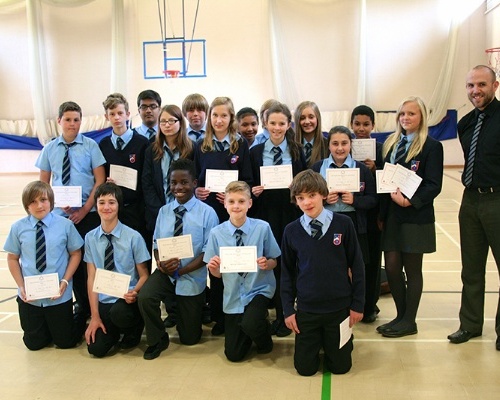 The Uk Junior Mathematical Challenge took place on Thursday 25th April 2013. Sixty pupils took part in the challenge and we had some excellent results this year.
This challenge is made up of 25 Mathematical questions which are always challenging yet achievable. All pupils did their best and we were very impressed with the results the pupils have achieved this year. Congratulations to all who took part.
Gold Awards:
YEAR 8: Steffi Johnston.
YEAR 7: Robert Jamieson
Silver Awards:
YEAR 8: Bayanda Vundamina, Luc Simmonds, Joshua Nadeem, Paul Rich, Jacob Griffiths
YEAR 7: Haidar Mathieson, Daniel Jervis, Oliver Barton
Bronze Awards:
YEAR 8: Geraldin Fowles, Liam Gunter, Libby Hinds, Ieuan Phillips, Kiara Alzate, Jordan Ingles, Joel Rochester, Thomas Bromiley, Anna Sesevic, Edward Mccarthy, Jozef Pearce, Erin Flaherty, Laura Brend
This item currently has no content.