Huw Lewis visits St Joseph's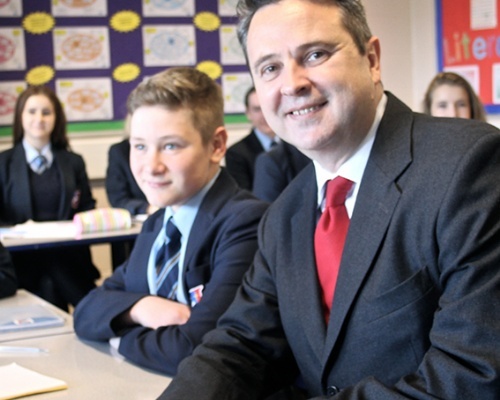 This week we were delighted to welcome to our school the Education Minister for Wales, Huw Lewis, the purpose of his visit was to celebrate our "top quality" and "consistent" approach
This week we were delighted to welcome to our school the Education Minister for Wales, Huw Lewis.
The purpose of his visit was to celebrate our "top quality" and "consistent" approach to the professional development of our teaching staff and to meet our wonderful students.
In the afternoon Mr Lewis announced to Welsh Government that schools in Wales will have a legal duty to explain how they will train their teachers at all stages of their career and that all teachers should have access to high quality training, a view we agree with.