Join our thoughts and prayers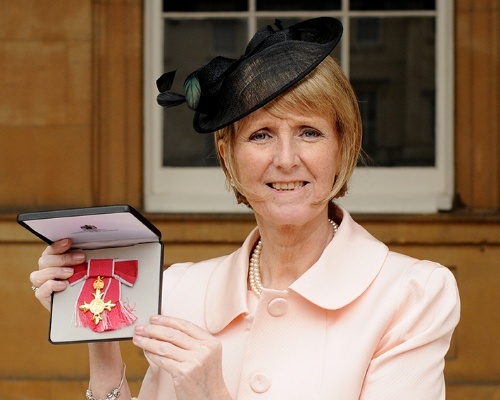 It is with deepest regret and enormous sadness that we have said a final goodbye to our Headteacher, Miss Sue Jenkins. She passed away this morning after a long and brave fight against cancer
It is with deepest regret and enormous sadness that we have said a final goodbye to our Headteacher, Miss Sue Jenkins. She passed away in the early hours of this morning after a long and brave fight against cancer.
Miss Jenkins was an exemplary and highly respected leader who worked tirelessly to get the best from everyone. Her selfless approach and commitment to both staff and students was an inspiration. She took an interest in every student, knowing and caring for them as individuals and was a genuine role model for both staff and students in her tenacious approach to teaching and learning.
Miss Jenkins began her career at St Joseph's High School as Deputy Headteacher in January 1992 and became Headteacher in April 1997. During that time the school has become sector leading being awarded seven grade 1's in all of the Estyn key questions in Spring 2007; a grading that was supported by the Section 50 inspection which looked at Catholic life in the School. This outstanding achievement was further supported in January 2013 when Estyn inspectors judged the school's overall current performance and it's prospects for improvement to be "Excellent" - the highest overall gradings a school can receive. Of the 15 judgements that are made in an inspection, St Joseph's RC High School achieved 15 "Excellent" gradings out of 15. These gradings were also supported by the Section 50 inspection which described the School as having a "vibrant catholic ethos which permeates every area of school life". Mr Paul Bennett, Chair of Governors said "Miss Jenkins was an inspirational Headteacher whose selfless inner drive was always to do the very best for her students and the community she served and we are all very grateful and deeply indebted to her and will miss her greatly".
Miss Jenkins was awarded an OBE (Order of the British Empire) in the New Year's Honours List, in acknowledgement for her extraordinary services to education. She received her award on 13th June 2013 from HM Queen Elizabeth at an investiture Ceremony held at Buckingham Palace.
Please share our thoughts and prayers for her family, friends and loved ones.
Mr T Brown