St Joseph's celebrate Lent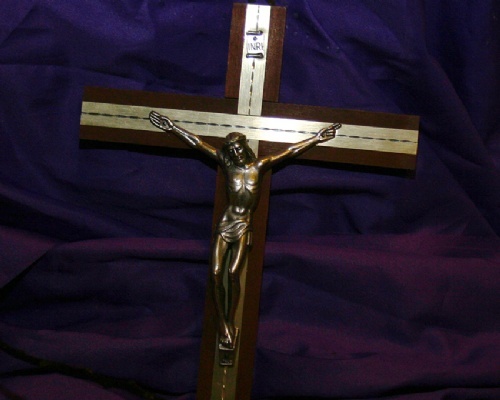 The season of Lent was celebrated with three services on Ash Wednesday at St Joseph's last week. All students and staff were given time to to reflect and consider what this very special season means
The season of Lent was celebrated with three services on Ash Wednesday at St Joseph's last week. All students and staff were given time to to reflect and consider what this very special season means to them
Ash Wednesday is the name given to the first day of the season of Lent, in which Christians all over the world receive ashes to the foreheads to signify an inner repentance. The ashes remind each of us their sinfulness and mortality, and, thus, their need to repent and get right with God before it is too late. The cross reminds each of us of the good news that through Jesus Christ crucified there is forgiveness for all sins, all guilt, and all punishment. Many Christians choose to leave the ashes on their forehead for the remainder of the day, not to be showy and boastful (see Matthew 6:16-18). Rather, they do it as a witness that all people are sinners in need of repentance AND that through Jesus all sins are forgiven through faith.
"Yet even now," declares the Lord, "return to me with all your heart, with fasting, with weeping, and with mourning; and rend your hearts and not your garments." Return to the Lord your God, for he is gracious and merciful, slow to anger, and abounding in steadfast love; and he relents over disaster. (Joel 2:12-13)
Lent is a 40-day period of preparation for Easter Sunday and one of the major liturgical seasons of the Catholic Church. A penitential season marked by prayer, fasting and almsgiving. We as Christians have a duty to open our hearts and our minds to serve others, just as Christ came to serve us through his death on the cross.