Welsh Baccalaureate Success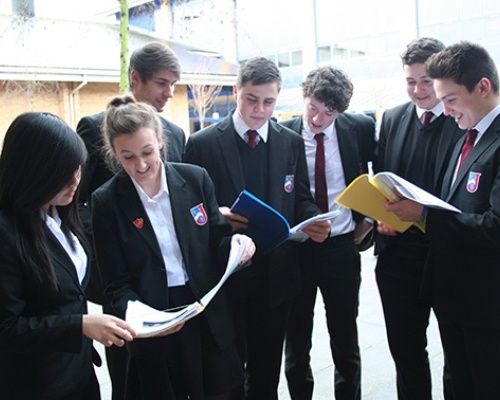 Congratulations to all Year 13 students who were entered and ALL achieved passes in the Key Skills and Essential Skills Wales modules, as part of their Welsh Baccalaureate Diploma qualification
Congratulations to all Year 13 students who were entered and ALL achieved passes in the Key Skills and Essential Skills Wales modules, as part of their Welsh Baccalaureate Diploma qualification.
In total 498 passes were achieved!
A phenomenal achievement with some students achieving five module passes in one series. The modules required a range of methods and techniques to be demonstrated in order to achieve success; including logical thinking and reasoning, problem solving techniques and the acquisition of the ability to hold a basic conversation in a chosen language. Success was judged via the presentation of a portfolio which met the essential criteria by the awarding body.
The Welsh Baccalaureate qualification is now a highly rated diploma which is being embraced by employers and universities.