BBC 100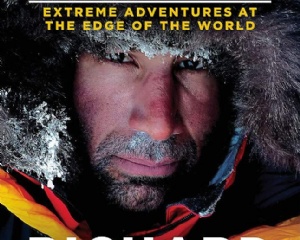 We welcomed Mr Richard Parks, former Welsh rugby player turned extreme endurance athlete and TV presenter to the school!
Back in September, KS3 attended an incredible event held by the BBC to celebrate their centenary. We had the pleasure of welcoming Richard Parks, former Wales international rugby union player turned extreme endurance athlete and television presenter to the school! In rugby, he represented Newport RFC, Pontypridd RFC, Celtic Warriors, Leeds Tykes, Perpignan and Newport Gwent Dragons over a professional career which spanned 13 years. After retiring from rugby due to injury he unfortunately battled with many mental health issues. Since his battle with mental health he has gone on to become an extreme endurance athlete travelling to Antarctica on multiple occasions and summiting some of the world's toughest peaks!
Our Year 7, 8 and 9 students had the opportunity to hear him speak on his career, achievements, experiences growing up in Pontypridd as the only person of colour in his school and his experiences battling mental health issues. This inspiring talk was supported by BBC Newsround presenter, Martin Dougan, who also spoke on his experiences with mental health and disability. Students were then given the opportunity to ask Richard questions about any of the topics spoken about. As staff, we were all blown away with the level of maturity and empathy of our students' questions.
If students would like to learn more about Richard Parks we have a signed copy of his autobiography, Beyond the Horizon: Extreme Adventure at the Edge of the World available to loan from the school library.