Dancing with Darcy Bussell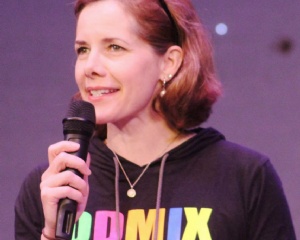 Our pupils have had the opportunity to dance with Darcy Bussell and her DDMix fitness program.
The Dolman Theatre hosted a wonderful event of dance and fitness hosted by Darcy Bussell and her DDMix team last week. We were the first in the UK to be involved in this event - and what a pleasure it was. The pupils were amazing, their dance was exciting and diverse with a 1960's twist. The costumes were fantastic (thank you to all parents/carers) and they made us all at St Joseph's really proud.