Remembrance Service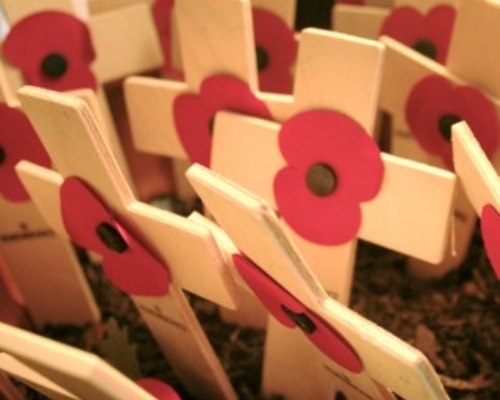 They shall grow not old, as we that are left grow old. Age shall not weary them, nor the years condemn. At the going down of the sun and in the morning, we will remember them.
The words of Laurence Binyon's poem "For the Fallen" honour the soldiers who sacrificed their lives during World War 1. Year 10 students on Thursday 7th November also remembered all those who have given their lives in wars.
The focus of the service was to remember not just those who had fallen in protecting our freedom and the freedom others, but the innocent victims of war. It is a startling fact that one in two victims of war are civilians who are caught up in the fighting. In the service we remembered Gary Box, a fireman who died in the Twin Towers attack, Ken Bigley, an oil worker kidnapped and executed in Iraq, Anne Frank, a victim of the Holocaust, Tim Parry, who was killed in an IRA explosion and the nameless child soldiers who die in wars in Africa.
The Poppy as a symbol is one that has recently caused debate amongst some members of the British public. It is still a simple but powerful way of remebering those who have paid and continue to pay the ultimate sacrifice for freedom and one that has, once again, been strongly supported by the pupils and staff of St Joseph's.