New Year 7 2018-2019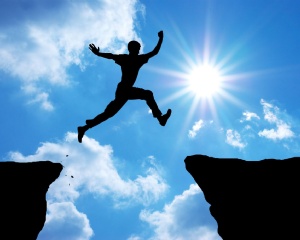 Information for new Year 7 (2018-19) pupils and parents.
NEW YEAR 7 TRANSITION EVENTS
May I extend my congratulations to you in securing a place for your son/daughter at St Joseph's RC High for September 2018. We are delighted to welcome him/her into our school and hope that this will be the start of a successful and enriching relationship.
This is an important time for our new Year 7 pupils ensuring they are equipped with the necessary knowledge and experiences to confidently make the step from junior school to high school. There are a number of key occasions which families need to be mindful of in order to support pupils:
4 July 2018
New Year 7 Information Evening
Session 1: 5.00 pm – 5.50 pm for pupils attending:
St Mary's, RC Primary, Newport
St David's RC Primary
St Patrick's RC Primary
St Gabriel's RC Primary
Session 2: 6.00 pm – 6.50 pm for pupils attending:
St Mary's RC Primary, Chepstow
St Joseph's RC Primary
St Michael's RC Primary
Other primary schools
During the evening, pupils and parents/carers will meet the Senior Leadership team, Head of Year and form tutor. It is an occasion where pupils start their bonding with staff and peers and where important information is given to families. We will also be gathering essential personal details that will enable home and school to communicate quickly and effectively.
Parents and carers will be able to view our school uniform and talk to our official school suppliers, Macey Sports and Trutex. Representatives from Newport Transport will be present to answer any questions regarding bus payment, passes, routes and timetables. In addition, staff from our Inclusion Department will be available to answer queries related to additional educational needs.
5 and 6 July 2018
New Year 7 Transition days 9.30 am – 2.15 pm
At the start of both days, pupils who attend Catholic primaries will be expected to attend their school punctually as transport will be provided for the visit to St Joseph's High School. Parents will then be able to pick pupils up from their current primary schools at the end of the day as return travel has also been arranged.
Families with pupils coming from non-Catholic cluster Primaries are asked to make their own arrangements to and from school ensuring that pupils are on school site by 9.30am and are picked up at 2.15pm.
The transition days are very busy and generate a lot of visitors to our school site. Therefore, for health and safety reasons please park your car in the main car park and walk pupils to the main reception where you will be greeted by some of our school ambassadors. When picking up please do not park on the double yellow lines and be ready to meet pupils from the main reception.
For both days we ask pupils to bring their normal pencil case so they are equipped for learning activities and that parents provide a packed lunch and water for their children, this will be eaten in our school canteen in order for pupils to experience the surroundings and meet the staff.
Pupils will spend time with their forms and tutors as well as undertaking a tour of the school, meeting with Year 7 transition ambassadors and experiencing Maths, Science, Technology, Art and RE lessons.
If you require any specific access arrangements for the transition evening, for example reserving a wheelchair space please contact Mr Foster, Site Manager, 01633 653120.
Yours sincerely
Mr I Humpage
ASSISTANT HEADTEACHER