Diwrnod Shwmae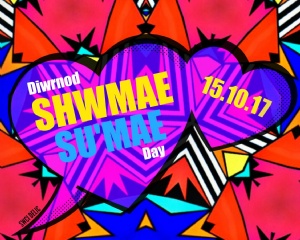 Bore da. Cawson ni amser hyfryd ddoe yn dathlu Diwrnod Shwmae.
Everyone was welcomed into the staffroom at break time for a bore coffi / coffee morning. In exchange for free coffee and cake, we all ordered in Welsh. There was plenty of help and tasty treats available and Mrs Davies's cakes were amazing!!!!
Year 7 took part in 'I'm a Celebrity Get Me Out of Here' during their lunch break and one team member from each form was blindfolded and had to eat local produce with the help of a teammate! The Welsh department did an amazing job with Teacher Challenges and Welsh phrases for us all to adopt for the future.