Year 10 Kintbury Trip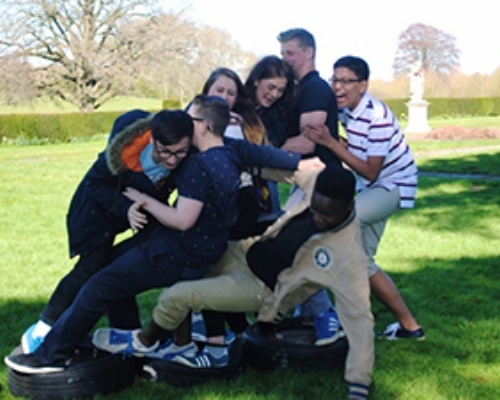 In May, Mrs Dunn and Mr Brown travelled with 19 Year 10 students to St Cassian's retreat in Kintbury, Berkshire, set in a secluded but beautiful site and lots of land to explore!.
St Cassian's is a retreat centre for young people, funded by the De La Salle brothers in which young people can develop their relationship with God, get to know and understand themselves better, and learn how to get on with other people in their lives. They can also make new friends with students from other schools. The programme over four days is Christian based, and includes celebrating our faith through prayer and worship, enjoying special celebrations such as the Eucharist and discussing ideas in small groups. We also celebrated the birthday of the founder of St Cassian's and explored faith through mediums such as music, drama and words.