Wellbeing & Mental Health
Wellbeing and Mental Health Summit 2017
It gives us great pleasure in providing advanced notification that St Joseph's RC High School in partnership with our friends from The Dementia Society are planning to organise a 'Mindfulness Conference' at the school on
FRIDAY OCTOBER 27th 2017
The purpose of this event is three fold:
• to bring together a variety of sectors, agencies and professionals to raise awareness of Mental Health
• to create opportunities for the sharing of good practice
• to discuss future working practice in ensuring we are providing the best possible opportunities for our young people to access information, advice and assistance.
As a close and valued practitioner, we hope you will be able to book this date in advance and contribute to what we hope will be an inspiring and innovative occasion.
If you require supplementary information please feel free to email or contact either Mr Ian Humpage or Mr Tim Nunn via the links below. Further details of the day's programme and schedule will be finalised in September 2017.
Ian Humpage Email: ihumpage@sjhs.newport.sch.uk or call 01633 653122
Tim Nunn Email: tnunn@sjhs.newport.sch.uk or call 01633 653136.
---
Further information for parents
When more spaghetti hoops end up on the floor than in their tummy...
Pan mae mwy o sbageti ar lawr nag yn eu boliau...
Being a parent can be wonderful and rewarding but also exhausting and challenging. Whether it's screaming in the supermarket or a meltdown at mealtime, children's behaviour can be unpredictable and difficult to manage. And this can sometimes leave you frustrated or angry. If you are sometimes feeling at the end of your tether click on the link below for more information on Take 5.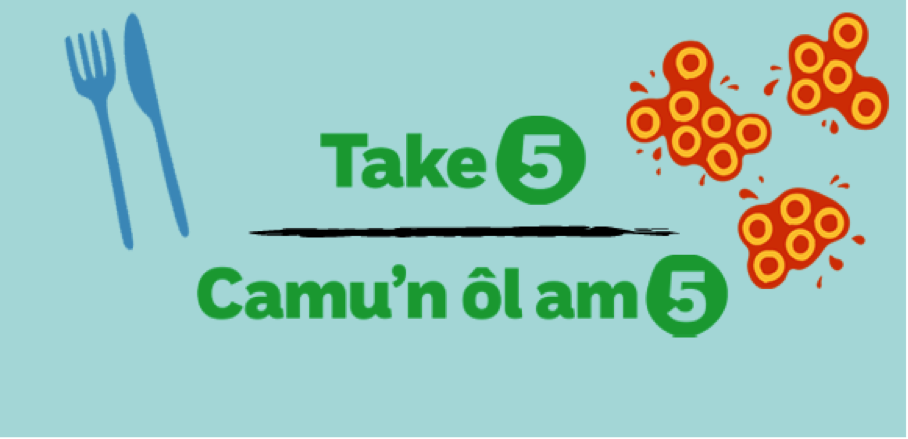 ---
No Harm Done!
Information about self-harming for young people and parents/carers.
So why are you here? You might be self-harming, maybe you've thought about it, maybe you have a friend who is self-harming or perhaps you just want to know more. Things can change.
---
Wellbeing for Future Generations
In 2014 a young people's needs survey was undertaken in partnership with schools which received nearly 1,000 responses from young people aged from four to over 20. The results were very informative and contributed to the development of school policies, council and partnership services. This autumn, a similar young people's survey is planned alongside other public engagement relating to the Wellbeing of Future Generations Act. This new Act places duties on the Council and our partners to work together to improve the social, economic, environmental and cultural wellbeing of our communities now and in the future and puts sustainable development at the heart of public services; a world first for Wales.