Young Carers Awareness Day
Young Carers Awareness Day - Thursday 26th January 2017.
Within St Joseph's we have a proportion of our pupils who are Young Carers, not all of them will be known and they are not the type of individuals who advertise the fact that as well as undertaking a busy day at school they are responsible for another family member at home. Over the next few weeks please take the opportunity to raise awareness of the fantastic work Young Carers do.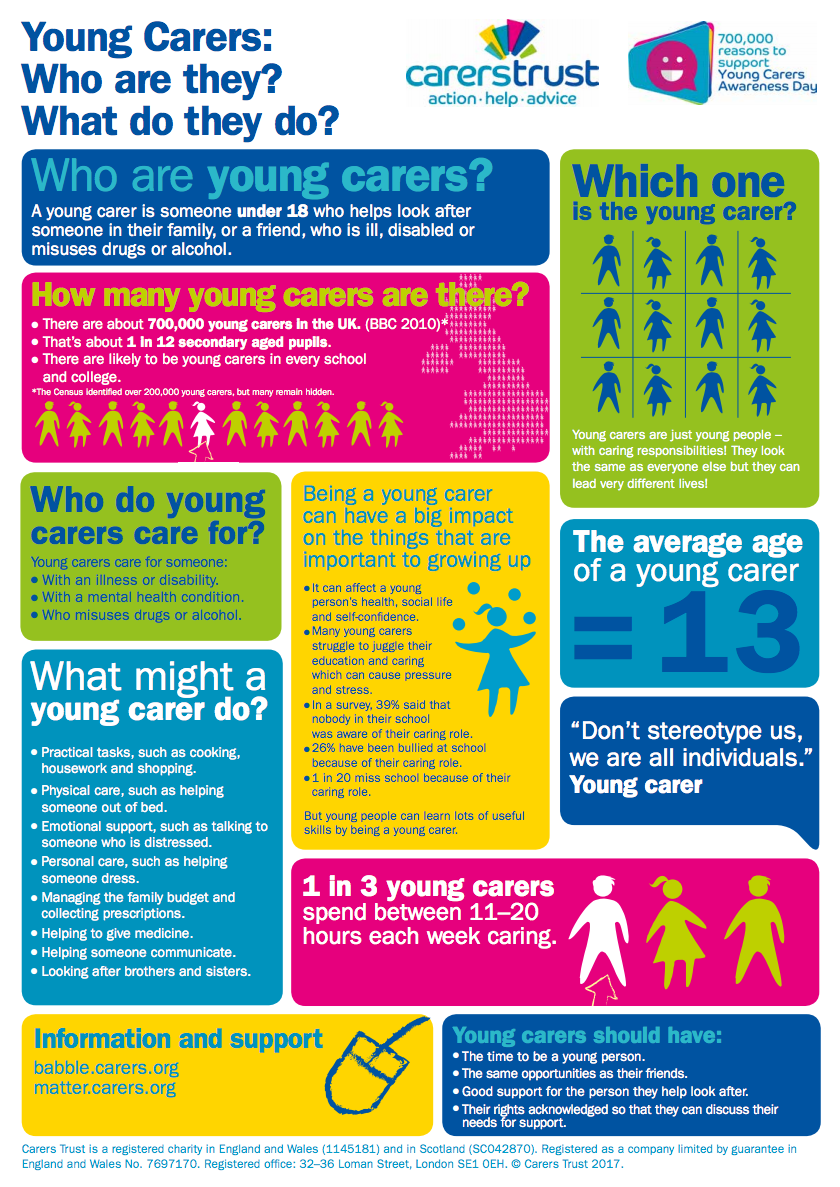 For more information please see https://carers.org